Liquid cold plates are designed such that the flow of liquid through them moves close to the heat dissipating components removing the heat and taking it back to an chiller or liquid to air heat exchanger.
The simplest way to make a liquid cold plate is to press a tube, copper or stainless steel, into a pre-machined slot in the cold plate.
cTech Ltd
20 Finns Business Park
Bowenhurst Lane
Crondall. Hampshire
GU10 5RX
t: 01252 851133
e: Email Us
Custom embedded-tube-in-plate liquid cold plate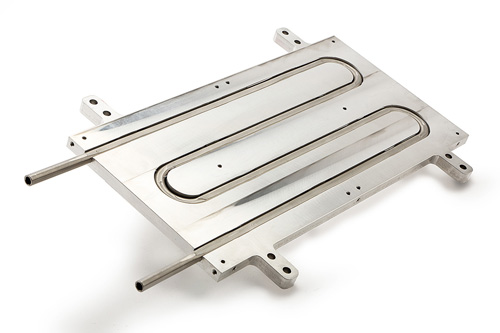 Simplest cold plate style
Large sizes possible
Copper or st/st tubes
Cost effective
In order to achieve more complex and efficient coolant paths, techniques like vacuum brazing and friction stir welding can be used.
The LCP, usually aluminium, is made up of two pre-machined parts to create the coolant path. The two parts are then joined by brazing or welding.
The coolant path can be machined into a simple or complex route depending on the demands of the system. The "lid" can be machined with fins to enhance heat transfer into the coolant or more complex fins such as lanced offset folded fin can be brazed into the coolant path providing extremely efficient heat transfer into the coolant.
Vacuum brazed and friction stir welded liquid cold plate
High thermal performance
Complex water channel possible
Clean. No flux residue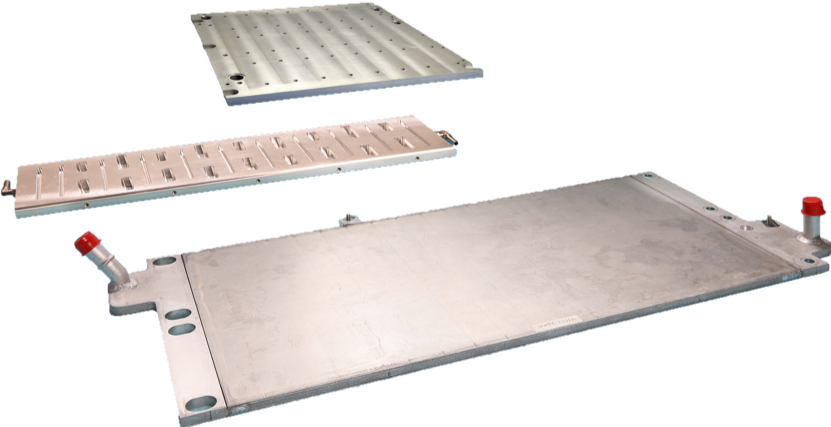 Bringing
cooling technologies
to you
cTech provides thermal management products into demanding markets and applications. We have a range of passive and active cooling solutions to suit most requirements. We can provide advice, consultancy, custom and standard solutions. Read More >
Contact us, we are here to help…