cTech Ltd
20 Finns Business Park Bowenhurst Lane Crondall. Hampshire GU10 5RX
t:
01252 851133
e:
Email Us

cTech offer a wide range of chillers suitable for use in many analytical, medical and industrial applications such as
Inductively Coupled Plasma Mass Spectrometry (ICP-MS)
Electron Microscopy
Laser and X-ray
Sputtering systems
A full range of cooling capacity available from 500 Watts up to 9kW. All using CFC-free cryogenic gas, compatible with international environmental standards, and designed for efficiency, reliability and long life, even in 24/7 operation.
High Performance Water Chillers
Technology and Design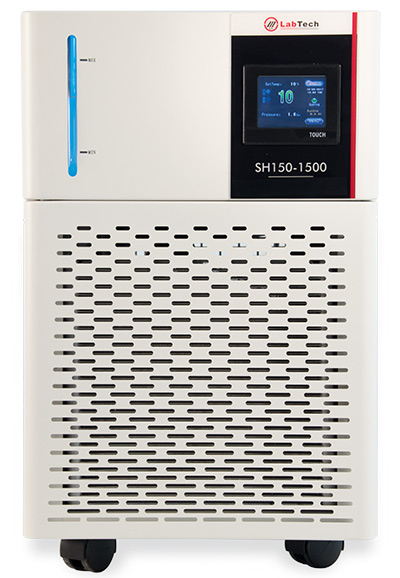 PID auto-tune control for precise and stable setpoint. Stability +/- 0.1ºC
Liquid circuit Pressure gauge
Simple layout for maintenance and ease of servicing.
Liquid level indicator
Quality and Durability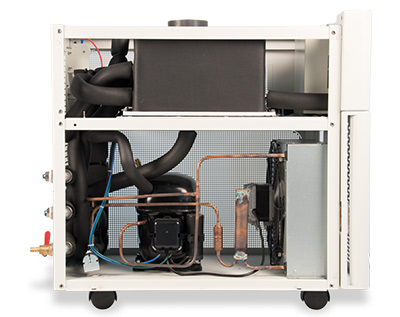 Top quality gas compressor and condenser for maximum performance
"Hot Gas Bypass" technology, eliminating compressor cycling
Magnetic Stainless Steel liquid pump for longer life and lower noise
"S" Line for quiet laboratory operation on 1.5kW, 2.1kW and 3.0kW units.
Versatility and
ease of use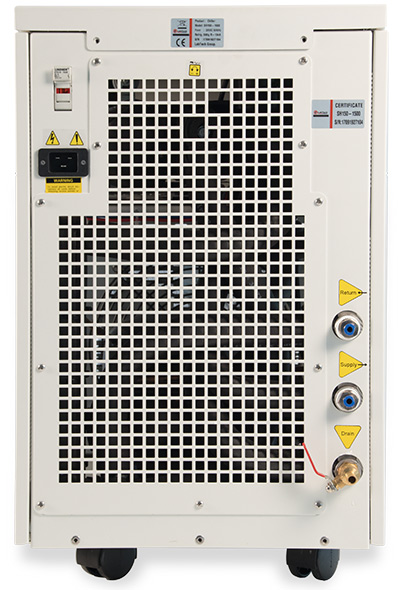 Optional control interface, RS232, RS485, USB
Heavy duty casters
Drain tap
Easily accessible water connections
Connect and go!
Touchscreen Control Interface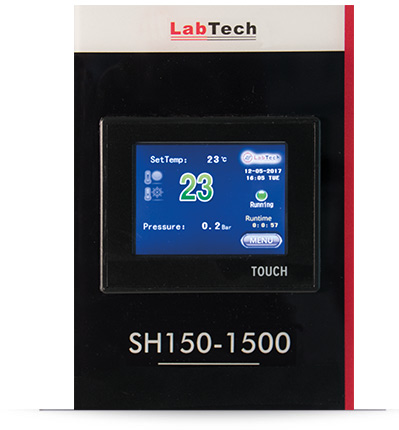 Intuitive colour touchscreen controller
Real-time temperature, pressure and flow information
Cooling  / heating runtime indicators
Alarm Status.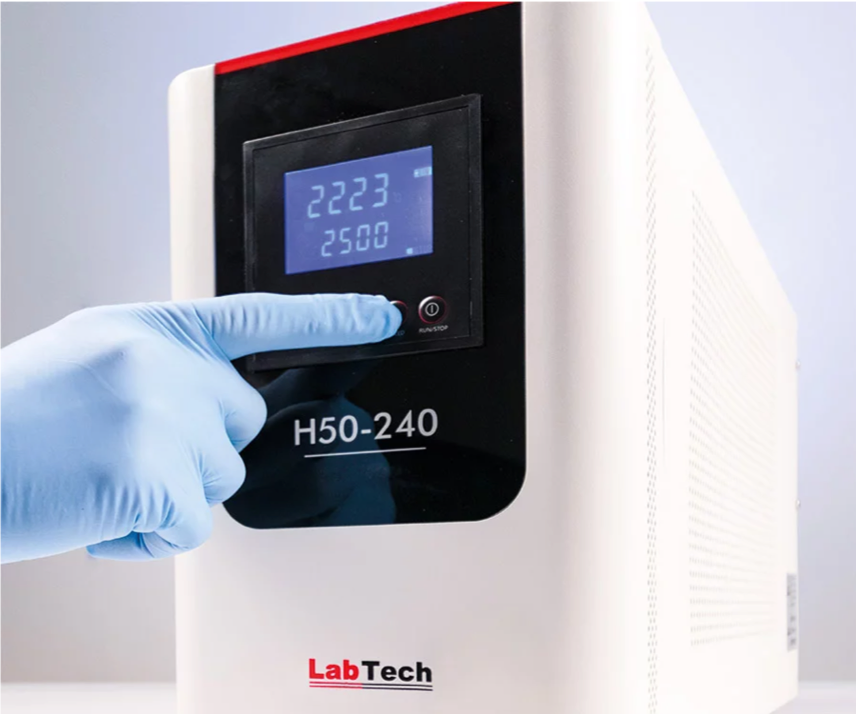 Through use of peltier technology rather than the usual compressor based cooling this extremely light and compact chiller delivers a cooling power of 240W at 25°C. The temperature ranges from 5°C to 35°C with an accuracy of ±0.05°C. The bright LCD display. High & low temperature and low liquid level alarms.
Cooling capacity (W): 240 @25°C
Pump capacity (L/Min): 5 @0.4bar
Dimensions (LxWxH cm): 46x19x35
Bringing
cooling technologies
to you
cTech provides thermal management products into demanding markets and applications. We have a range of passive and active cooling solutions to suit most requirements. We can provide advice, consultancy, custom and standard solutions. Read More >
Contact us, we are here to help…