Heat Sinks
Heat Sinks are a component that increases the heat flow away from a hot device. It accomplishes this task by increasing the device's working surface area and the amount of low-temperature fluid that moves across its enlarged surface area.
Air cooled heat sinks are required in many different shapes, sizes and different ways to transfer the heat to the air via different fin geometries. There are therefore many different ways to create the required fin structure.
cTech we offer a wide rang of Heat Sinks, please contact us to speak to our Heat Sink specialist for further advice.
cTech Ltd
20 Finns Business Park Bowenhurst Lane Crondall. Hampshire GU10 5RX
t:
01252 851133
e:
Email Us
Zipper Fin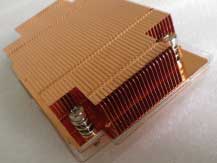 Skived Fin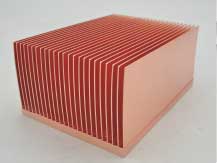 Folded Fin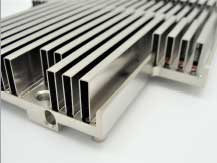 Cold Forged Fin or Pin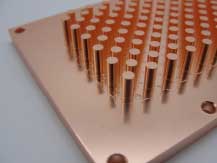 CNC Machined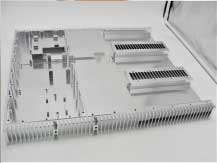 Bringing
cooling technologies
to you
cTech provides thermal management products into demanding markets and applications. We have a range of passive and active cooling solutions to suit most requirements. We can provide advice, consultancy, custom and standard solutions. Read More >
Contact us, we are here to help…