Zipper Fin Heat Sinks
Zipper fin heat sinks use a cassette of stamped aluminium or copper which can then be soldered or epoxy bonded to a custom machined base. The fins can be straight or folded to a 'C' shape to create a duct for the airflow.
The fins are zipped together using a locking feature which provides mechanical stability with low tooling costs. These fins can also be pressed onto heat pipes to create very efficient heat pipe/fin stack assemblies.
cTech Ltd
20 Finns Business Park Bowenhurst Lane Crondall. Hampshire GU10 5RX
t:
01252 851133
e:
Email Us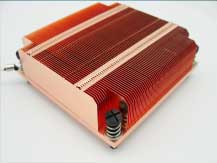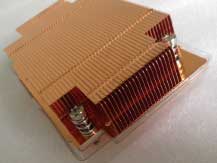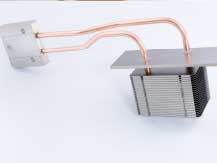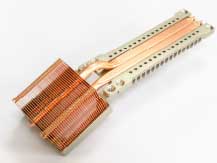 Bringing
cooling technologies
to you
cTech provides thermal management products into demanding markets and applications. We have a range of passive and active cooling solutions to suit most requirements. We can provide advice, consultancy, custom and standard solutions. Read More >
Contact us, we are here to help…